I'm on a mission to help 1,000 driven professionals to reach their first $100k in net worth.
I see so many motivated professionals working incredibly hard every day. 
I see how much you want to get ahead. 
I also see very little progress being made towards the goals which will truly set you financially free.
Does this sound like you?
You can think of me as your financial GPS. I'm here to help you chart the best course and help you stay on track so you end up where you want to go as quickly as possible.
I've been in the financial business for almost 15 years. I started in banking and mortgage lending, but realized that my true passion was in helping other people gain a sense of confidence with their money, just as I had done.
My own financial story starts with me fresh out of college, hauling a heap of student loan debt. I knew that I didn't want that hanging over my head for my whole life, so I made a plan and paid off 35K worth of student loans during my first year working post college. Next up was my husband's student debt (this time over 100K). We made a plan and two years later we were 100% student loan debt free. Woo!
It felt so good to achieve our goals, we were addicted. Next we used the same principles to begin saving for our first home and within a year had saved up enough for a down payment. From there we continued to use our financial skills & habits to tackle one goal at a time. Each step, taking us on a journey of turning our dreams into reality.
Here's our full financial journey (we like to keep in written down to motivate us):
You work too hard
to be stressed about money
Don't let it be the thing that holds you back any longer.
I tell you my story because I want it to be your story too. 
There is nothing like the feeling of financial security & literacy.
No matter when you are starting or what your current financial situation is, I know that with the right guidance, you can start making your money work for you.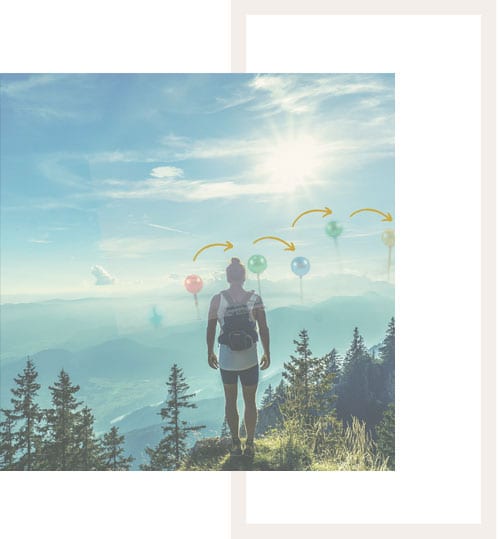 "I finally have a path laid out for me!"
MicKallyn is truly an amazing resource! She makes you feel comfortable and prepared regardless of what financial topics you have questions on. Before seeing her I had no idea where to even begin when it came to my finances. I finally have a path laid out for me! You will truly get the most out of your time when seeing MicKallyn.
"I didn't know where to start"
Figuring out a budget, plan to pay off debt & saving up money was daunting task to do for the longest time. I didn't know where to start, what to do, or what worked for me. After my first meeting with Mickallyn, the doubts & adverse feelings towards my financial stability began to turn for the better. She provided the best tool & expertise to gain the knowledge of getting a grasp of my financial goals.